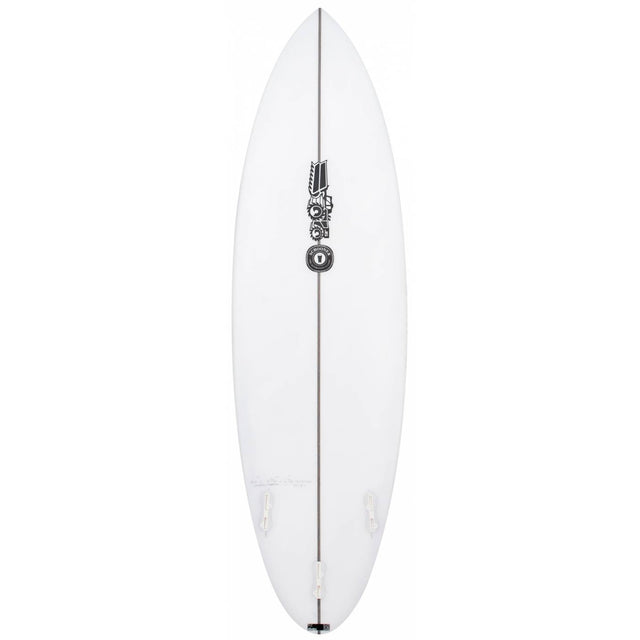 Schooner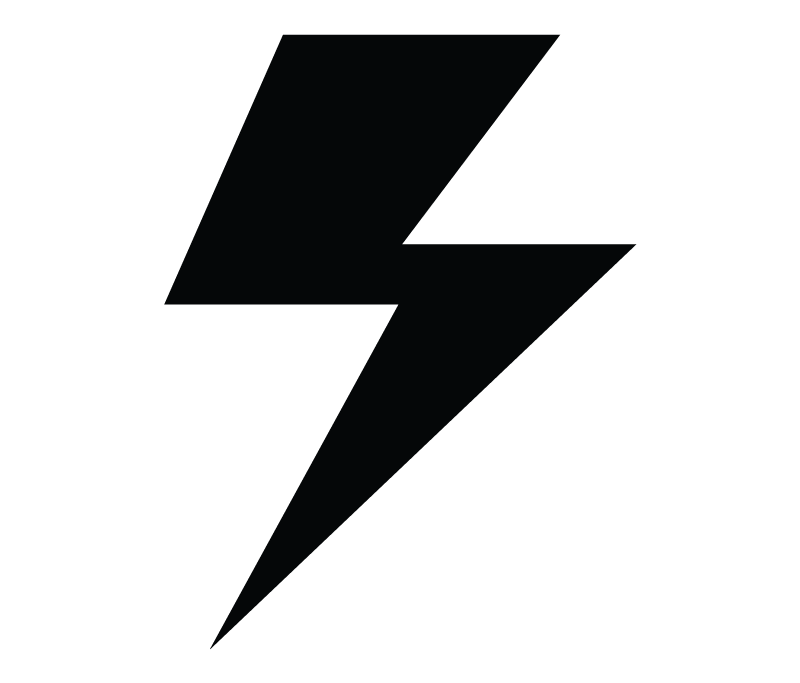 A high-volume performance board.
HEIGHT
WIDTH
THICKNESS
VOLUME
In Stock
Sizes in stock will arrive in 3-5 business days.
Custom Order
PU - note there is a 4 week build + shipping.
PE/Carbotune/HYFI - note there is a 14-16 week build + shipping.
(Shipping times may vary due to global freight uncertainty)
BOARD OVERVIEW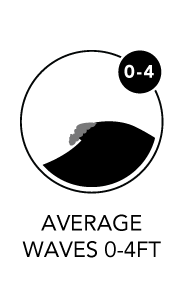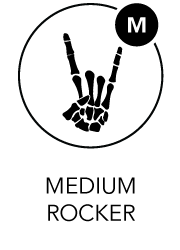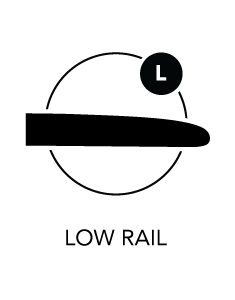 A HIGH-VOLUME PERFORMANCE BOARD.
The latest and greatest in our long line of world class all-rounders, the Schooner is a high-volume performance board. Why did Mikey want to call it the Schooner? The wide point has been pushed forward, so more of the foam is at the top... Like a beer. Mikey loves beer and so do we, but the science doesn't stop there. Like any good beverage you don't want it too flat either – this is a performance-oriented sled after all.

A medium curve, close to the Monsta rocker, prevents catching in critical parts of the wave, and provides the ideal balance between generating speed and maintaining control during explosive manoeuvres. This is complemented by a fuller outline, close to the Raging Bull, with a similar foil maintaining thickness in the middle, but relatively low rails. Just like our EasyRider range, this lets you ride a thicker board than usual (approx. 1/8"). Aim for slightly over your regular volume, but an inch shorter than standard shortboards. So for example, if your regular Monsta is 6'0" x 18 3/4" x 2 5/16" x 27.5L, then your Schooner will be 5'11" x 18 7/8" x 2 1/2 x 28.7L.

Mikey's done his favourite R&D in Aussie slabs, running point breaks, and heavy tubes all throughout Europe. Julian's ridden the Schooner in some of the biggest & best quality waves of the year around home, then also used the same board to throw huge airs when it's three foot. Conner surfed the Schooner in a variety of dimensions throughout the Hawaiian winter, from the smallest days of the season to solid Sunset – packing all the volume of a regular 6'4" into a 6'2". And to top it off, Kauli claimed his latest batch of Schooners to be the best board ever for getting barrelled at Teahupo'o.

The Schooner is built to excel in a huge variety of waves, from head high to as big as you want to take it.

TEAM RIDER REFERENCE
Mikey Wright // Height: 6'0 (183 cm) // Weight: 75 kg - 165 lbs
Rides 5'11" x 18 7/8" x 2 1/2" x 28.7L

Julian Wilson // Height: 6'0" (183 cm) // Weight: 80 kg - 176 lbs
Rides 6'0" x 19" x 2 9/16" x 30L

Joel Parkinson // Height: 6'0" (183 cm) // Weight: 87 kg - 191 lbs
Rides 6'1" x 19 1/8" x 2 5/8" x 31.7L

Jason Stevenson & Luke Egan // Height: 5'11 (180 cm) // Weight: 88 kg - 194 lbs
Rides 6'2" x 19 1/4" x 2 11/16" x 32.9L
SCHOONER
WAVE TYPE
Schooner is a user-friendly, good wave board that allows you to both generate speed in everyday waves, but also harness and control all the power of solid conditions and powerful surfing. Decent beach breaks up to pumping points and reefs. 2 – 8ft plus.
SCHOONER
Features
| | |
| --- | --- |
| Rocker | A medium rocker, close to that of the Monsta 2020, prevents catching at critical moments whilst generating speed where needed. |
| Fin setup | The Schooner comes stock as a 3 fin setup. Alternate fin setups are available under custom order. |
| Glassing specs | For sizes 5'6" to 6'2" boards are glassed standard with 4 x 3 oz. deck x 4 oz. bottom. 6'3" + are glassed with 4 x 4 oz. deck x 4 oz. bottom. (All sizes come standard with Hybrid Fibre tail strips) |
| Rail type | The Schooner has low rails to maximise the amount foam for extra paddle, but not sacrifice on maneuverability. |


SCHOONER
CONCAVE
The Schooner features a single concave starting at the nose running into a double concave beginning in front of the fins.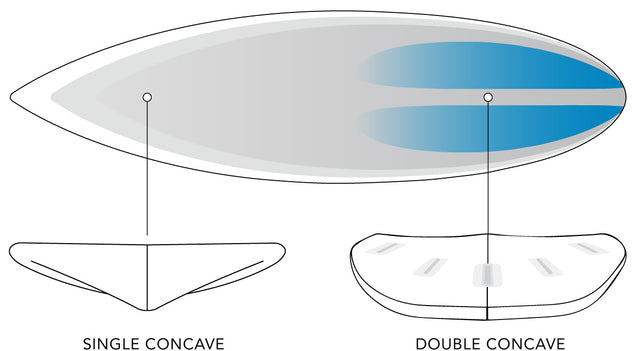 SCHOONER
OUTLINE COMPARISON
As seen below, the Schooner's fuller nose and pulled in tail compared to the Monsta 2020.
Schooner Tech Talk with JS & Mikey Wright.
Total 5 star reviews: 2
Total 4 star reviews: 0
Total 3 star reviews: 0
Total 2 star reviews: 0
Total 1 star reviews: 0
100%
would recommend this product
Customer-uploaded media carousel. Press left and right arrows to navigate. Press space or enter to open more details.
Slide 1 selected
AC

Andre C.

Verified Reviewer

Enjoying my new Schooner on Kauai

I recently(June 1st 2023)) purchased a 6 foot Js Schooner 30 Liters from Kilauea Surf and Skate on Kauaifor 785 US dollars. The board came with FCS 2 fin setup and after much research and trouble getting JS fins I settled with the Felipe Toledo medium aircore accelerate series for another 140 bucks, with leash, sunblock, and quick fix I realized now that I spent nearly 1000 usd on a board that could snap before I even make it to the line up. It was a nerve racking purchase, hoping I got the volume right and all. I first surfed Hanalei Bay on a late season Nw swell and realized I made one of the best decisions of my life. My name is Andre Cohen from Huntington Beach and my first Js was a Bruce Irons and second was a forget me not. Needless to say old Jacko Stevenson has figured out how to design a board that practically

surfs for you while you cruise and everybody in the lineup thinks wow he rips, but really I think it is 60% board design and 40% ability. Now good surfers are truly a dime a dozen if they can afford the healthy price tag! Kinda like flying an f16 vs an old soviet aircraft. Al merrick, Pyzel, Lost are truly inferior design. Can't compete with down under surfers country!

Ps. My dream is to surf Kirra one day

Mahalo

ANDRE

Schhhoooonaaaa review

Absolutely loved it, took it straight over to Indo for the month with 2 other boards and honestly wrong the schooner every day, the other boards in my quiver didn't even get out of there board socks! So stocked! Absolutely fizzing over the board
Reviews Loaded
Reviews Added