Nitro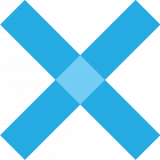 The flattest rocker in any X Series model so far
HEIGHT
WIDTH
THICKNESS
VOLUME
In Stock
Sizes in stock will arrive in 3-5 business days.
Custom Order
PU - note there is a 4 week build + shipping.
PE/Carbotune/HYFI - note there is a 14-16 week build + shipping.
(Shipping times may vary due to global freight uncertainty)
BOARD OVERVIEW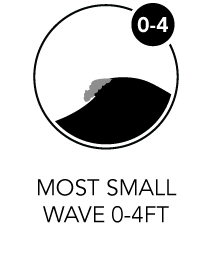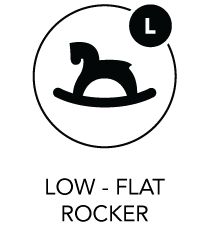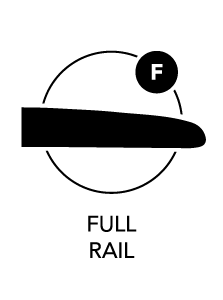 THE FLATTEST ROCKER IN ANY X SERIES MODEL SO FAR
The new Nitro is by far the flattest entry rocker in an X Series model to date! Combined with a much fuller nose than other boards in the same category, we have designed a board that allows you to generate and hold speed through flat spots with ease. Along with its deeper concaves for even more lift and liveliness, plus a slightly pulled-in tail outline for extra drive, this pocket rocket is geared towards attacking small sections exactly how you'd mind surf them!

While the rails remain full to help overcome any catches in choppy or lackluster waves, excess foam has been foiled out from other areas to retain overall performance and sensitivity in the tail. In many regions around the world, the Nitro will become a go-to board in terrible to average conditions for any surfer wanting a fast board to keep you in the fastest part of the wave!
NITRO
WAVE TYPE
The Nitro was built to excel in flatter waves that require the surfer to generate most of their own speed. From tiny shorebreaks up to crumbly shoulder/head high waves, this is the board you want under your feet to draw whatever lines you want!
NITRO
Features
| | |
| --- | --- |
| Rocker | An overall flat rocker, both in the entry and exit, creates instant acceleration to both generate and hold speed in small to average or fun conditions. |
| Fin setup | Nitro comes stock as a five fin and will work equally well as a quad or thruster depending on the conditions. Alternative setups are available with custom orders. |
| Glassing specs | Boards 5'4" - 5'10" glassed standard with 4 x 2 x 4 oz. deck x 4 oz. bottom. Boards 5'11" and up glassed standard with 4 x 4 oz deck x 4 oz. bottom (All sizes come standard with Hybrid Fibre tail strips) |
| Rail type | The Nitro has full rails, reducing catch and increasing speed in and out of choppy or soft sections. |


NITRO
CONCAVE
The Nitro features a single concave running into a double between the fins, both with more depth than any other X Series model to provide more lift and easier transition from rail to rail!