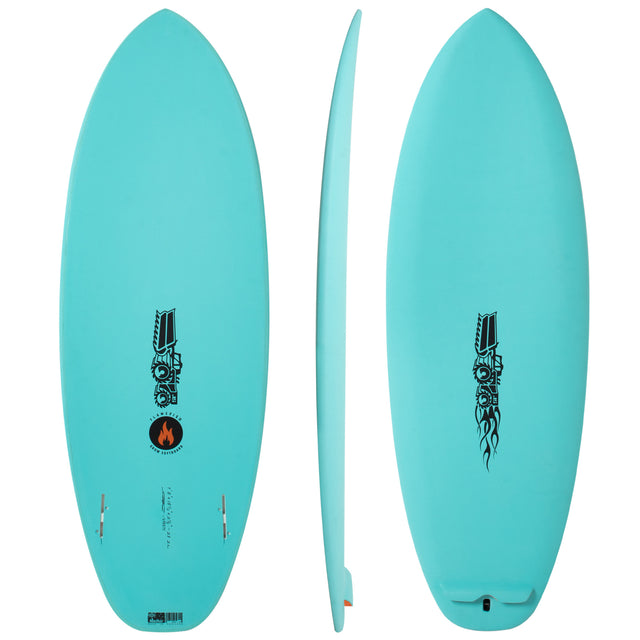 Flame Fish Grom Softboard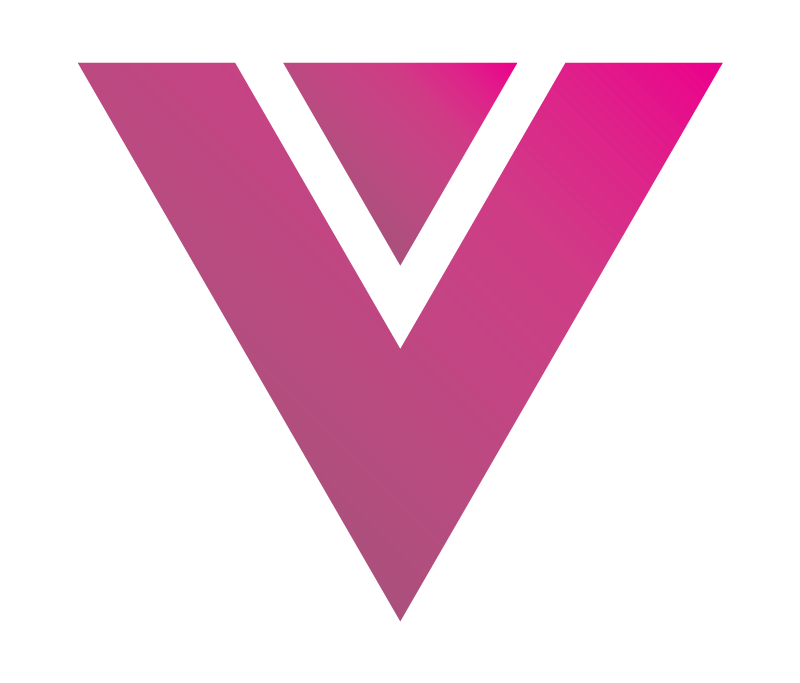 Soft, but hard to put down. Fun for anyone.
HEIGHT
WIDTH
THICKNESS
VOLUME
In Stock
Sizes in stock will arrive in 3-5 business days.
Custom Order
PU - note there is a 4 week build + shipping.
PE/Carbotune/HYFI - note there is a 14-16 week build + shipping.
(Shipping times may vary due to global freight uncertainty)
BOARD OVERVIEW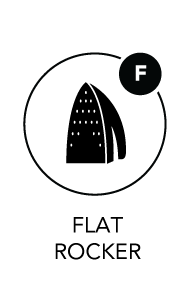 SOFT, BUT HARD TO PUT DOWN. FUN FOR ANYONE.
Soft boards are an incredibly fun addition to all surfer's quivers, but evenmore essential for some. They allow kids and beginners to paddle (or be pushed) into waves without any fear of dinging themselves or the board. And for experienced surfers, they're the perfect way to get in the water and have a good time no matter what, without any expectations. We want to make it easy for parents to help their children fall in love with surfing on a soft board, then go and sneak a few waves in themselves, even while using the same board. It's the best of both worlds, and every reason you could ever need a foamie, all in one. To build the best soft boards possible, we've kept it simple.

Proven JS small wave shapes that you can actually manoeuvre, built to maximize durability and safety. It starts with the same top-quality materials and construction processes we use in our world-renowned JS range, and is finished with a soft 3mm PE shell all over, plus a microdot thermoform bottom. An EPS core is covered in 2x layers of 4-ounce glass on the deck and 1x layer of 4-ounce glass on the bottom. This maintains long lasting strength and the right weight to keep momentum when you're surfing. A carbon T-Stringer provides extra stiffness and strength, with a more controlled flex that feels even better when flying down the line. The Flame Fish soft board also comes with a built in tail kick for extra support (Patent Pending).
FLAME FISH GROM
WAVE TYPE
The Flame Fish Grom Softboard is made for those average days around home. Up to 3ft.
FLAME FISH GROM
Features
| | |
| --- | --- |
| Rocker | An overall flat rocker is the perfect all-round rocker creating speed and glide in small to average conditions. |
| Fin setup | Twin fin, we recommend any FCS II thruster fin. |
| Glassing specs | EPS core covered in 4 x 4 oz glass on deck and 4 oz on bottom. |
| Rail Type | Full rail using a thermoform material to give the best rail shape and bond. |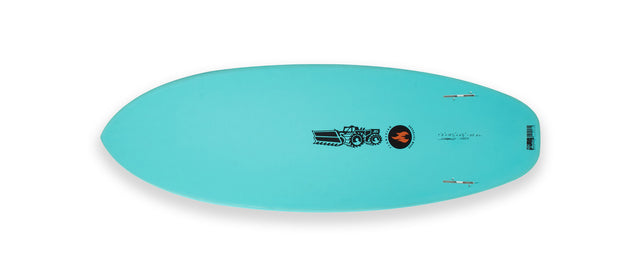 FLAME FISH GROM
CONCAVE
A specifically designed, narrow concave for the wider board. Still involving a single concave starting in the nose to direct water under your feet for lift and speed. Double concave starts in front of fins which maintains lift and directs water release out the tail for maximum manoeuvrability.
JS Flame Fish Grom Softboard