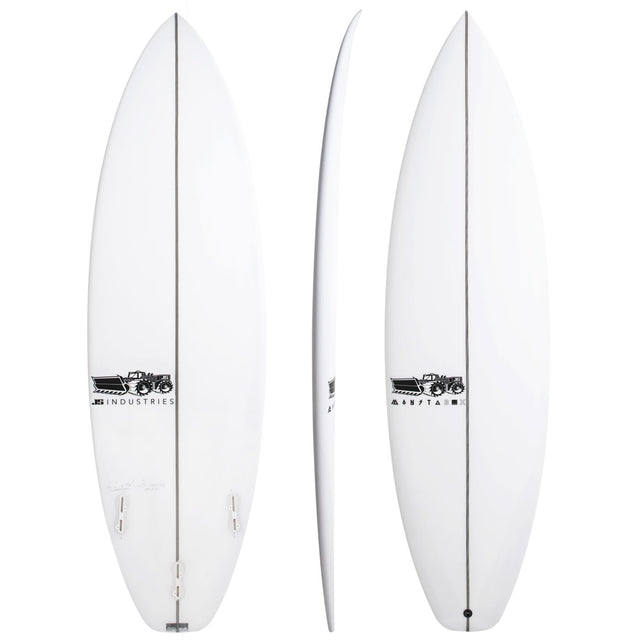 Monsta Box 2020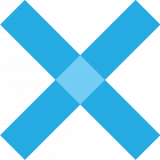 All the best parts of our much loved Monsta and Blak Box model.
HEIGHT
WIDTH
THICKNESS
VOLUME
In Stock
Sizes in stock will arrive in 3-5 business days.
Custom Order
PU - note there is a 4 week build + shipping.
PE/Carbotune/HYFI - note there is a 14-16 week build + shipping.
(Shipping times may vary due to global freight uncertainty)
BOARD OVERVIEW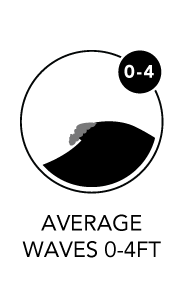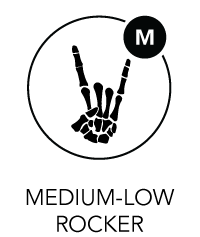 ALL THE BEST PARTS OF OUR MUCH LOVED MONSTA AND BLAK BOX MODEL.
Our favourite fusion of all time, the Monsta Box combines all the best parts of our much loved Monsta and Blak Box models. It falls right in the middle as a perfectly balanced daily driver that you can rely on to grovel whenever necessary, but also enjoy some of the most fun & rippable conditions imaginable.

The new Monsta Box 2020 has more rocker and a narrower outline than the Blak Box 3, while it's fuller and flatter than the Monsta 2020. This gives it well blended curves to hide foam where you need it, without getting in the way of performing at a high level. A smooth single to double concave with a touch more depth creates lift in sub-par conditions, but allows you to remain in control when the waves turn on.

Whoever you are, the Monsta Box over delivers in several crucial parts of almost all surfer's year round quivers. It's the step down our Traktor Team use when the conditions don't quite call for a Monsta. It's the go-to when our friends who are lucky enough to surf every day want a performance board for smaller waves or less than pro abilities. And for the places and seasons that don't get a lot of quality waves, it's a forgiving option that will help you surf your best regardless of average conditions. The Monsta Box 2020 is our most popular hybrid, and now it's better than ever.

TEAM RIDER REFERENCE
DUSTY PAYNE // Height: 5'9 (175 cm) // Weight: 75 kg - 165 lbs
Rides 5'9" x 19" x 2 3/8" x 27.8L

JEREMY FLORES // Height: 5'9 (175 cm) // Weight: 70 kg - 154 lbs
Rides 5'8" x 18 3/4" x 2 1/4" x 25.6L

HIROTO OHHARA // Height: 5'4 (162 cm) // Weight: 64 kg - 141 lbs
Rides 5'7" x 18 5/8" x 2 3/16" x 24.3L

JOEL PARKINSON // Height: 6'0" (183 cm) // Weight: 83 kg - 184 lbs
Rides 5'10" x 19 1/4" x 2 3/8" x 28.6L
MONSTA BOX 2020
WAVE TYPE
Average to fun waves between 0 and 4 feet.
MONSTA BOX 2020
Features
| | |
| --- | --- |
| Rocker | Medium low entry and exit rocker, with a bigger sweet spot under front foot. Overall height is the same as the original Monsta Box, placement of the curve has just been pushed more to the ends of the board. |
| Fin setup | MONSTA BOX 2020 comes stock as a thruster. Alternative setups are available with custom orders. |
| Glassing specs | Boards 5'6" - 5'11" glassed standard with 4 oz. deck x 4 oz. bottom. Boards 5'11" - 6'4" glassed 4 x 3 oz. deck and 4 oz. bottom. 6'6 and up glassed standard with 4 x 4 oz deck x 4 oz. bottom (All sizes come standard with Hybrid Fibre tail strips) |
| Rail type | Monsta Box 2020 has medium full rails. This performance based rail shape allows for precision when the right section stands up, yet has enough volume to get you through fat sections or avoid catch in chop. |

MONSTA BOX 2020
CONCAVE
Similar to the Monsta 2020, although deeper throughout for more lift, suiting smaller / less powerful conditions. Single concave under front foot moves to double concave between the fins. Based on team favourites, JS chose to go back to his "reverse concave" which is deeper under front foot and shallower at each end of the board. We found this to be the fastest of them all, as it creates maximum water flow.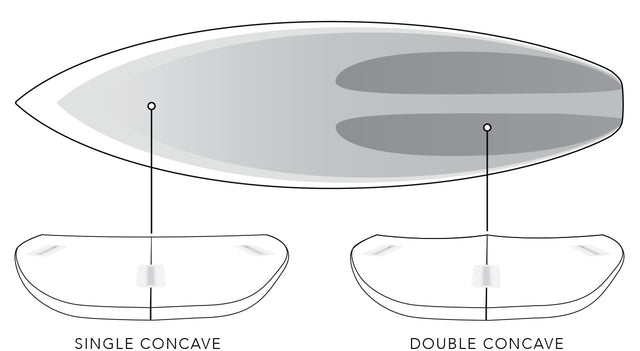 Monsta Box 2020 Tech Talk
Total 5 star reviews: 2
Total 4 star reviews: 0
Total 3 star reviews: 0
Total 2 star reviews: 0
Total 1 star reviews: 0
100%
would recommend this product
Great all rounder

Had this as my first hard board as a novice. It's a very friendly and capable board that can handle its self in most conditions. If you're looking for a perfect all-rounder I highly suggest this board, it goes great.

6'10 Monsta Box 2020

Great Board, very happy with it
Reviews Loaded
Reviews Added