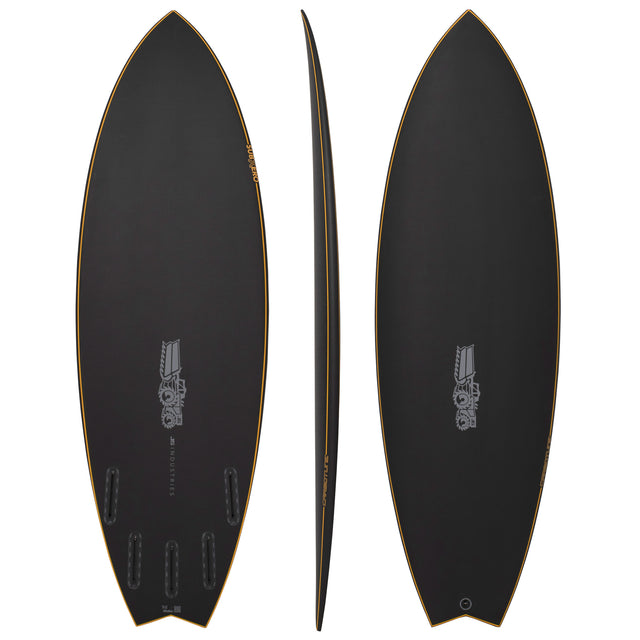 Sub Xero

The fastest board for slow waves.
HEIGHT
WIDTH
THICKNESS
VOLUME
In Stock
Sizes in stock will arrive in 3-5 business days.
Custom Order
PU - note there is a 4 week build + shipping.
PE/Carbotune/HYFI - note there is a 14-16 week build + shipping.
(Shipping times may vary due to global freight uncertainty)
BOARD OVERVIEW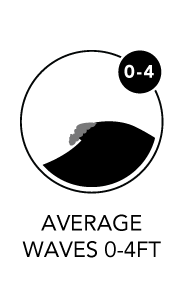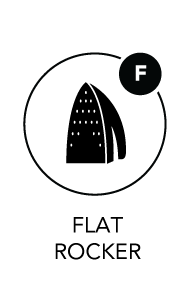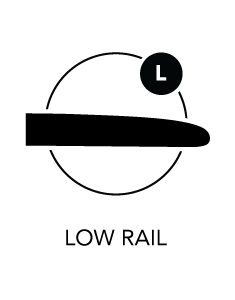 THE FASTEST BOARD FOR SLOW WAVES.
This is everything you want in small surf. To create the Sub Xero, we combined the new Xero with our long running summer favourite, the Psycho Nitro. It has the Nitro's ultra-fast low to flat rocker and full outline, but with the nose pulled in a touch, and a wider, straighter tail.

In the engine room, vee in the nose prompts quick rail to rail transitions, moving into a deeper single to double concave, which helps the Sub Xero to hold speed and change directions with minimal energy. Generous thickness & a flatter deck is complemented by slightly pulled down rails, similar to other boards with EasyRider style dimensions. This helps maintain volume throughout, while also making it easy to initiate turns and provide immediate response to hit any section on offer.

It's designed to be as performance oriented as you could possibly ride in knee high waves, and we couldn't be more excited to unveil it for those days you wouldn't even get in the ocean without the right super groveler. For slow waves, you need the fastest board – enjoy the Sub Xero.

Ride your Sub Xero approx. 4-6 inches shorter than your Xero in regular dimensions.

TEAM RIDER REFERENCE
Mikey Wright // Height: 6'0 (182 cm) // Weight: 75 kg - 165 lbs
Rides 5'4" x 19 1/2" x 2 7/16" x 27.4L

Julian Wilson // Height: 6'0" (183 cm) // Weight: 80 kg - 176 lbs
Rides 5'5" x 19 7/8" x 2 1/2" x 29L

Ryan Callinan // Height: 6'0" (183 cm) // Weight: 80 kg - 176 lbs
Rides 5'5" x 19 7/8" x 2 1/2" x 29L

Joel Parkinson // Height: 6'0" (183 cm) // Weight: 87 kg - 191 lbs
Rides 5'6" x 20" x 2 9/16" x 30.3L

Jason Stevenson // Height: 5'11 (180 cm) // Weight: 88 kg - 194 lbs
Rides 5'7" x 20 1/4" x 2 5/8" x 32L
SUB XERO
WAVE TYPE
Average to fun waves between 0 and 4 feet.
SUB XERO
Features
| | |
| --- | --- |
| Rocker | The Sub Xero has an overall low to flat rocker. This is the perfect all-round rocker for creating speed and glide in small to fun conditions. |
| Fin setup | Comes stock as a five fin and will work equally well as a quad or thruster depending on the conditions. Alternative setups are available with custom orders. |
| Glassing specs | Boards 5'2" - 5'9" are glassed standard with 4 oz. deck x 4 oz. bottom. Boards 5'10" - 6'4" are glassed standard with 4 x 3 oz. deck and 4 oz. bottom. 6'6" and up are glassed standard with 4 x 4 oz deck x 4 oz. bottom (All sizes come standard with Hybrid Fibre tail strips) |
| Rail type | The Sub Xero has low rails to maximise volume whilst not sacrificing manoeuvrability. |


SUB XERO
CONCAVE
The Sub Xero features a slight rolled vee through nose, running into a single concave under the front foot through to a double concave forward of the fins with a slight vee out of the swallow tail. This design allows for easy manoeuvrability while still giving the board maximum lift and speed.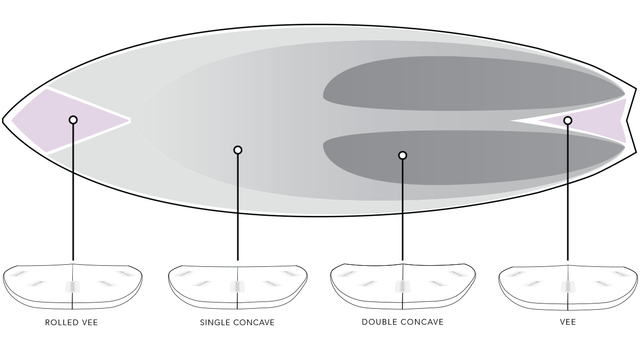 Total 5 star reviews: 5
Total 4 star reviews: 0
Total 3 star reviews: 0
Total 2 star reviews: 0
Total 1 star reviews: 0
100%
would recommend this product
Customer-uploaded media carousel. Press left and right arrows to navigate. Press space or enter to open more details.
Slide 1 selected
5'9" Stock Dims

A great board for me, just stepping down to a short board for the first time. It has plenty of paddle power and surfs really well in very small waves

Aaron M.

Verified Reviewer

Sub Xero

Sub xero 5'9 stock in HyFi 2.0

Hands down the best groveller I have owned (and I've tried them all)

Such a fast and versatile board, I've had it in 1ft and 3ft+...super fast and surprisingly maneuverable

I've only used it with the FSC2 - MR twin + 1...keen to try it with other fin configs but so hard to get off this setup haha.

So good in fact that I've just bought the Xero to complement it...Yeow!!

ML

Mick L.

Verified Reviewer

Sub xero

Sub xero 5'3 stock dims

Such a versatile board!

Handles surprisingly solid waves.

Surfed it well overhead as quad and it goes great.

Small to medium waves like point breaks and beachies I use the MR twin + 1

It's the best board I've owned in a long time.

5'9 Sub Zero Weapon

Absolutely love my 5'9 Sub Zero coupled with a set of FCS H4 fins (quad). The amount of drive and speed this board has in waves up to 4 foot is insane. I now surf this board in smaller waves than I would normally surf, even on a mini mal. (I gave my mal away as I no longer ride it in small conditions).

Anyone looking at a new small wave board needs to look at these as an option. The foam is in all the right places, making paddling effortless.

I just bought my 2nd one as a spare as I don't want to have to wait for another one to be made if something happens to the one I'm riding now !

This is now my favourite board in the rack.

Gives me goosebumps

Looking for a small wave board over summer I picked up a Sub Xero. First surf was in 2ft crumbly lefts. First wave I caught felt the Vee engage instantly off the bottom turn and the swallow gave me a crisp snap. I play that wave over and over in my head, it still gives me goosebumps. Every time I'm about to surf my Sub Xero I get excited. Perfect board for average waves.
Reviews Loaded
Reviews Added