Xero Easy Rider

Surfing made easy.
HEIGHT
WIDTH
THICKNESS
VOLUME
In Stock
Sizes in stock will arrive in 3-5 business days.
Custom Order
PU - note there is a 4 week build + shipping.
PE/Carbotune/HYFI - note there is a 14-16 week build + shipping.
(Shipping times may vary due to global freight uncertainty)
BOARD OVERVIEW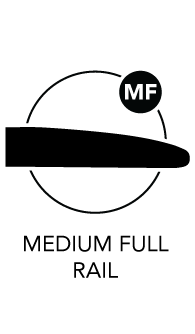 SURFING MADE EASY.
Easy rider dimensions created with the goal of making our most popular models even more approachable. After a year of JS riding more different boards than ever before alongside Occy and Parko, with an R&D process riddled with injuries, lower fitness levels & work obligations, JS designed our EasyRider specs for easy paddling coupled with high performance surfing. Foam is hidden in all the right places for extra floatation, but with lowered rails that can still be buried at high speed.

We experiment with designs constantly, but JS only commits to a new board model when there's an obvious quantum leap in performance. That's the Xero.

Our new gold standard of all-rounders, the Xero came together by fusing elements of the most popular current models together, just like the Monsta Box. JS focussed on the strengths of our three clear global favourites over the past decade, and tested combinations along with fresh ideas endlessly alongside the Traktor Team to find the ultimate everyday shortboard. Built to blow minds in all conditions – especially weaker, flatter faced waves.

Where did we land? On the Blak Box rocker, Monsta Box rail & concaves, with a Monsta outline. Incredibly fast, this rocker fits into a huge range of waves, and provides even more drive than the Monsta Box. It's flat enough to fly in anything but has just enough curve to be pushed hard when combined with the Monsta's clean, performance outline, which flows into a slight hip that provides intuitive, instant direction changes. And similar to the Monsta Box, single concave under front foot runs into a double through the fins to give you extra lift yet maintain control in more critical sections.

We recommend riding the same dimensions as your Monsta Box 2020, or in EasyRider dims, closer to your Blak Box 3.

.
TEAM RIDER REFERENCE
Joel Parkinson // Height: 6'0" (183 cm) // Weight: 87 kg - 191 lbs
Rides 5'9" x 19 5/8" x 2 9/16" x 30.8L

Luke Egan // Height: 5'11 (180 cm) // Weight: 90 kg - 198 lbs
Rides 5'10" x 19 3/4" x 2 5/8" x 32.4L

Jason Stevenson // Height: 5'11 (180 cm) // Weight: 88 kg - 194 lbs
Rides 5'10" x 19 3/4" x 2 5/8" x 32.4L
XERO EASY RIDER
WAVE TYPE
0-4ft. Great in many conditions from crumbly, flatter wave faces to good quality surf. The rocker has been proven over time to be the most versatile in the x-series.
XERO EASY RIDER
Features
| | |
| --- | --- |
| Rocker | The same rocker as the superseded Blak Box 3. An overall low to flat rocker is the perfect all-round rocker creating speed and glide in small to average conditions. |
| Fin setup | The Xero comes stock as a thruster. Alternative setups are available with custom orders. |
| Glassing specs | Easy Rider boards 5'4" - 5'9" are glassed standard with 4 oz. deck x 4 oz. bottom. Boards 5'10" - 6'3" glassed 4 x 3 oz. deck and 4 oz. bottom. 6'4 and up glassed standard with 4 x 4 oz deck x 4 oz. bottom (All sizes come standard with Hybrid Fibre tail strips) |
| Rail type | The Xero has medium full rails, the same as the Monsta Box 2020. This performance based rail shape allows for precision when the right section stands up, yet has enough volume to get you through fat sections or avoid catch in chop. |

XERO EASY RIDER
EASY RIDER RAIL
EasyRider boards are specifically designed to suit these dimensions, with more foam hidden under the chest, but a slightly lower rail to maintain responsiveness and still allow turning at high speeds. They're not just blown up exactly from the regular dims, they're based on the favourites from JS and Luke Egan – finely tuned during extensive testing to get the perfect balance of performance and forgiveness.

XERO EASY RIDER
CONCAVE
The same concave as the Monsta Box 2020, deep throughout for greater lift, suiting smaller / less powerful conditions. Single concave under front foot moves to double concave between the fins. Based on team favourites, JS chose to go back to his "reverse concave" which is deeper under front foot and shallower at each end of the board. We found this to be the fastest of them all, as it creates maximum water flow.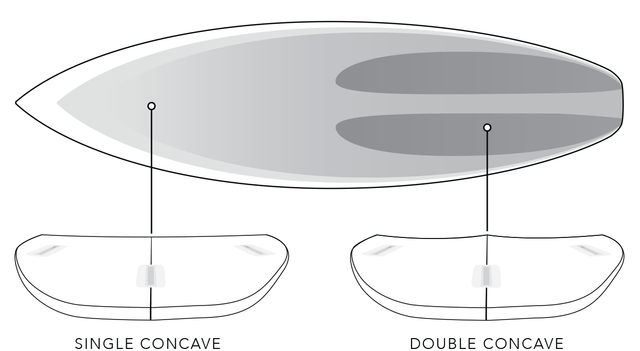 Total 5 star reviews: 6
Total 4 star reviews: 2
Total 3 star reviews: 0
Total 2 star reviews: 0
Total 1 star reviews: 0
100%
would recommend this product
Customer-uploaded media carousel. Press left and right arrows to navigate. Press space or enter to open more details.
Slide 1 selected
6'2 Xero hyfi2 easyrider

This board is great, ive surfed it three times, i love it and no depressions at all, the hyfi on top feels strong, i hate seeing dents after just a couple surfs.

Gavin W.

Verified Reviewer

First Real Board

Only new to surfing I have been on foam boards including the foam JS Big Barron which is great too. Love this new Xero board, for someone just progressing to a hard board for the first time it's go a great feel and not too steep of a learning curve it seems so far! Delivery was also fast and the product was well protected plus the guys gave me plenty of advice when I was looking about at options :)

Benny F.

Verified Reviewer

My third grommethood

When you're closer to 50 than 40, it can take a little extra to get you feeling like a Grom again.

I've been bouncing around short boards and riding twins for the past couple of years but hadn't really felt the joy. I bit the bullet and ordered a custom 6'0 Xero and from my first bottom turn I was stoked.

It's got instant speed, hides the foam in all the right places but allows you to really pressure the rail and maintain speed to get you to the next turn.

The best thing I can say about the board is that I don't feel like my best surfing is done. Just wish I'd had one when I was 20.

Michael R.

Verified Buyer

Great board

Thanks JS for making boards for bigger people the 6,2 at 40.5 litres gives me the extra foam but still turns on a dial love it

JN

Xero Easy Rider - The best!!

Easily the best board I've ever ridden. Paddles like a dream and is super responsive, even for an average surfer.
Reviews Loaded
Reviews Added